How To Drive Traffic To Your Ecommerce Website?
In this article we discuss on how to drive traffic to your ecommerce website. This is my third post on ecommerce website development. In the first one I had dealt with the importance of having an ecommerce web in today's world while in the second the topic was on some essential features every successful ecommerce website must have.
Why you should drive traffic to your ecommerce website?
With the number of ecommerce sites increasing day by day, online store owners are facing strong competition to survive in online market. A survey finding from Statista anticipates a 246.15% increase in worldwide ecommerce sales, from $1.3 trillion in 2014 to $4.5 trillion in 2021. So, if you cannot get more visitors and drive more traffic to your ecommerce website, the chances for the success of your online store are very limited.
10 proven techniques to drive traffic to your ecommerce website
Using the following ten proven techniques and strategies you can drive more traffic to your ecommerce website and increase the number of visitors.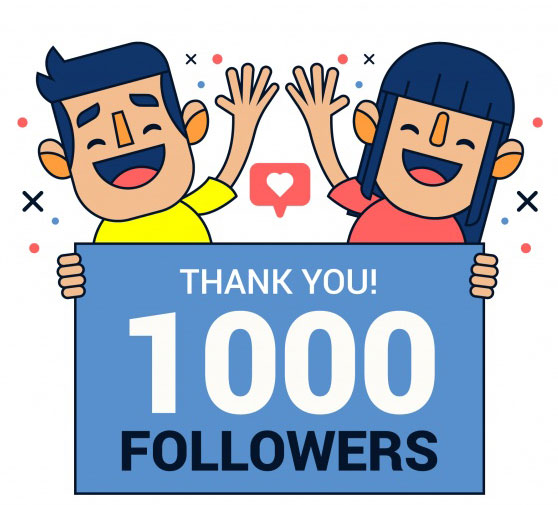 Facebook
Facebook is one of the powerful tools you can use to drive traffic to your ecommerce website. According to Shopify's findings on social media marketing, Facebook takes the lion's share of the orders placed from social media marketing.
Facebook Ads and Facebook Store are best two features you can use for this purpose.  Facebook Store is an app developed by Shopify that lets you showcase and sell products directly on your Facebook Page. It is easy to set up and an amazing platform for making sales.
Instagram
Instagram is another wonderful social media platform that can be also operated to drive traffic to your ecommerce website. A recent study has found that Instagram gives brands 25% more engagement than any other social media platform. The success of Instagram marketing depends on your engagement with users. When you engage more, you be able to build a big following on this awesome platform. Try to plan different effective strategies to actively engage with your followers.
Twitter
When you launch a product or make an announcement on your service, let your twitter followers know about it. You know well that Twitter updates are famous all over the world. With over 313 million monthly active users Twitter is a great platform for most marketers.
This great platform will definitely help you derive more traffic to your ecommerce website. In a survey, 63.5 percent of social media managers listed Twitter as one of their top social media platforms in terms of return on investment, second only to Facebook.
Blog
According to a HubSpot survey, 60% of businesses who use blogging for marketing acquire more costumers. Blogs can reach thousands of targeted people wherever they are and you get an opportunity to share relevant information with them. Blogging is a great search engine optimization tool (SEO) as well. So, you can use blogging also to drive more traffic to your ecommerce website and grab the attention of visitors.
Email campaign
Email is one of the best ways to reach out to the customers. It's not enough to collect a bunch of email addresses. You must have a plan and an effective strategy to send your customers or visitors regular emails. This will help you drive traffic great traffic to your ecommerce website.
There are lots of occasions for sending emails that your subscribers would appreciate. Send a welcome email as soon as a customer signs up. Send regular newsletters letting your subscribers know of new discount offers, launching of new product, and etc.
Reviews and ratings
Adding reviews and ratings is another proven technique to drive traffic to your ecommerce website. Internet Retailer, a famous online magazine, found in one of its surveys that you can increase your ecommerce website conversion rate by 14-76% by adding reviews of the products to your online store. If you have a fear for displaying reviews, you can simply opt for ratings. Ratings are straight forward and simple.
Study your competitors
This is a great techniques every online store owners use to drive traffic to their ecommerce site. It is simply copying your successful competitors in the market in their marketing strategies.
Make a list of all of your potential competitors and find out where they are advertising.  Check whether all of their strategies are good for your business or not. Try to implement the most successful strategies your competitor used to grow their business.
Contests
This is an easiest way to drive traffic to your ecommerce website. Contests grab the attention of people to your store and get them excited. You can offer limited-time discounts, run sales, promotions, and more.
Contests give your social media followers a justification to follow you and give new, prospective customers a reason to engage with your brand and products.
Influencer marketing
Influencer marketing has effectively allowed marketers to gain access to sizeable, highly-targeted audiences to promote their products and services. This strategy is best to be used to drive traffic to your ecommerce websites. You'll need to target influencers who have thousands of followers who look out for their posts every day for reviews, trends, and suggestions, to promote your product.
SEO
Search Engine Optimization (SEO) is a must to drive organics traffic to your ecommerce website. SEO techniques are best to rely on for enhancing the popularity of your ecommerce site. Through some basic SEO techniques like article marketing, press release marketing, blogs, adword analysis and so forth, you can easily bring your online store on the top rankings of Google and other popular search engines.
You should drive traffic to your ecommerce website to survive today
I sum up this post with a statement; you should drive traffic to your ecommerce website to survive today. Without it you cannot succeed in the market. The aforementioned techniques are only few while there are many others which are also important to bring more customers to your online store. Research on them as well and plan an effective marketing campaign.