Top 5 Benefits of Blogging for Business and Marketing
Haven't you started yet blogging for your business and marketing? If no, it is time to get started or get left behind. In these days of constant advancements in technology, businesses are competing to make their presence on the web felt. And the valuable tool they are using for this purpose is constant blogging.  Yes, dude, blogging for business is the key now.
Using blogging for business and marketing has a lot of benefits as it is easy and inexpensive to increase your inbound marketing. Here are listed some of the major benefits which might make you believe in using blogging for business.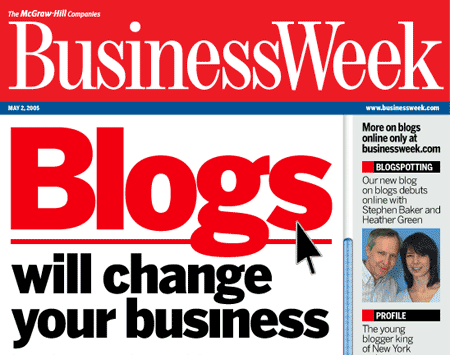 A business blog is a simple and easy-to-use way to share new information with your customers. Blogs can reach thousands of targeted people wherever they are and you get an opportunity to share relevant information with them. Isn't it a great idea?
Blogging fuels SEO.  When you frequently provide fresh and valuable content through your business blogs search engines will love it. So, blogging is a great search engine optimization tool (SEO).
Using blogging for business helps you connect with new customers. While blogs allow you to engage in conversation with existing customers through feedbacks and reviews they also attract new customers to you. According to a HubSpot survey, 60% of businesses who use blogging for marketing acquire more customers.
Blogging is an inexpensive marketing channel. If you use blogging for business and marketing in a creative way then it is one of the cheapest ways but with amazing results.
Blogs become your voice and build your brand. As you engage with your clients and prospects through your blogs it allows you to build a trust and rapport with them. This constant process can lead to higher customer conversion rates.
Is that enough to convince you that using blogging for business and marketing is worth the time and efforts? Now, I will tell you how to create a blog by some simple steps.
How to create a blog: simple step-by-step process
Before you dive in through you must have a clear idea on why you are going to start a blog and have a clear plan on what your blog will focus on. So if you are blogging for business and marketing you will have to know what you are going to write on in order to engage your clients and prospects.
Now, use these five steps to create your business blog;
Choose a blogging platform.  Choosing a platform for your blogs is the first step. According to a recent survey, WordPress blogs are the most popular ones. 91% of all blogs are running on WordPress.
Choose a domain name and host. The domain name will be your personal blog address where people will find you. It is important because it's your first impression to website visitors and also defines your brand. For example, Google's Domain is www.Google.com. The web host will be the home of your blog which stores all the images, files, and content of your blogs. Go for the best one for hosting.
Customise and design your blog. In this step choose an awesome theme but an easy one to customize. Your design should reflect you and your content. Don't worry, WordPress has thousands of themes that really look amazing and fit any business.
Add posts and pages.  Now it's the fun part! You are going to create your first blog post. You can add links, images and videos in your post. It's pretty simple to do this process on WordPress. Keep in mind that no blog is complete without compelling content. So, if you are using blogging for business and marketing don't forget to pick the best.
Get traffic to your blog.  It's time to promote your blog as much as you can. Social media is the best option you can use for this purpose and increase the web traffic to your site.  You may make some systematic plans also for the promotion of your blogs.
Disadvantages of free blogs
It is recommended to not go for free if you really want to use blogging for business. The free blog has, of course, limitations as it is limited in functionality, looks boring and belittles your credibility.
Here are five major flaws of free blogs.
You don't own your blog as it is being hosted by another website.
You can't use any of the thousands of awesome plugins or themes available to a self-hosted blog so your blog will not stand out.
You are not allowed to do affiliate marketing on free blogs.
While Google doesn't like free web hosting it may ban them.
You will not get enough space for posts, images and videos.
FAQ on blogging
Q: Which is the best platform for blog?
A: WordPress is the best platform for the blog.
Q: Why shouldn't I use a free blog for my business?
A: Free blogs aren't given much credibility by people of search engines so your blog can't succeed. A free blog is good for personal blogging.
Q: What is the best way to promote a blog post?
A: Social media is the best way to promote your blog posts.
Q: How do I drive traffic to my blog?
A: You can drive traffic to your blog by creating better content, sharing your post more than once, answering questions your customers frequently asking and optimizing your posts around specific industry keywords.
Start Your Blog Today!
Start your business blog for just INR: 6000/- Including Domain, Server and 3-month free support.