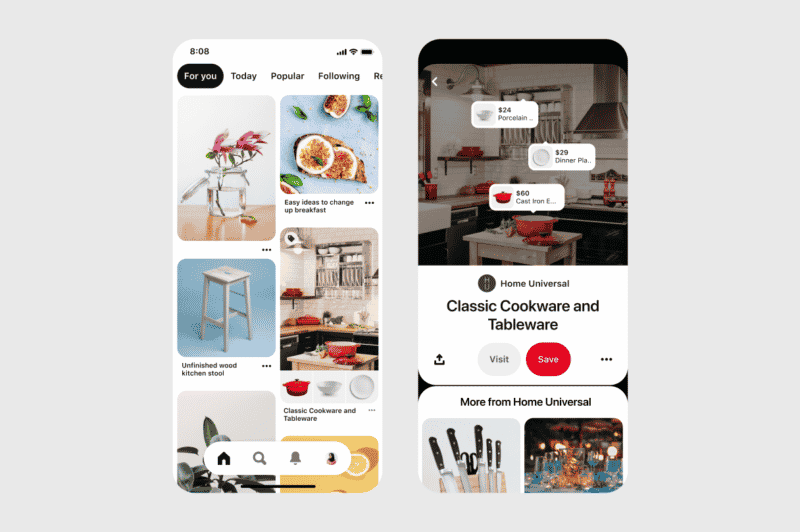 Pinterest is doubling down on Shopping by adding 4 new features
The social media and image-sharing platform is reacting to increased e-commerce demand by launching new shopping features.
This week Pinterest introduced four new merchant features to help retailers promote their stores.
Product Tagging on Pins
Video in Catalog
Shop Tab on Business Profiles
The API for Shopping
Product Tagging on Pins. Product Tagging allows merchants to make their pins shoppable, so shoppers can click and purchase seamlessly within the app. In early tests, Pinterest reported a 70% higher intent on product Pins tagged in scenes versus standalone product photo Pins.
Read more