How Do I Build A Perfect Landing Page For Google AdWords: Effective Tip
This is my second post on best landing page practices. My first post focused on some simple but powerful tips to create a best landing page that converts. This article is on building a perfect landing page for your AdWords.
As I mentioned in my previous post, the ultimate goal of a landing page is to grab the attention of your site visitors, convert them into leads and transform these leads into new businesses.
Why AdWords Landing Pages Are Important?
Designing and creating an amazingly impressive and captivating landing page is essential for a successful AdWords campaign. Think for a minute; if your creative ad that you have made after a lot of thought and effort to get you clicks happens to be in a place that literally sucks, oh that is too bad. So, think well before you act.
A landing page is created for the objective of conversion. Now, a bad and unimpressive landing page might cause your customers who click on your ad leave you and go away without a conversion. Then you are wasting your effort and money. Be careful, dude.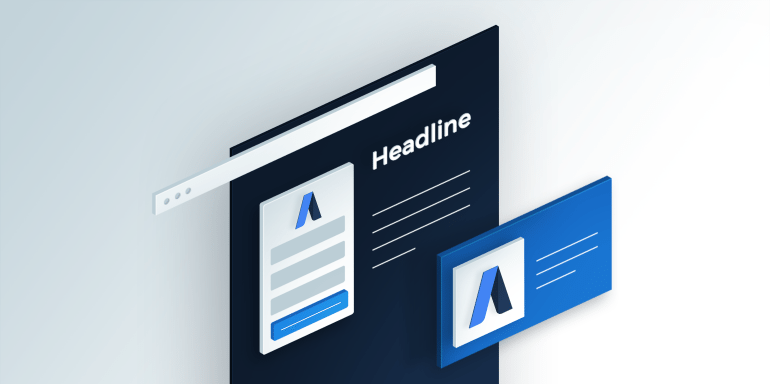 Plan Your AdWords Landing Page Campaign
Before you move on with building a landing page for your AdWords, you must have a proper thought and activity plan prepared by your own (after consulting with right ones) for your AdWords landing page campaign. Proper planning and active participation are essential for success in online marketing.
For proper planning, keep the following points in your mind and work on it:   
Make a note of what you want to achieve from the campaign. Are you wanting to generate more leads or increase your website traffic?
Understand and do research on your customers and target groups for whom you are designing the landing page.
Have a clear picture on what you offer to them and why your offer should be unique and how you are going to pass the message to your audience in a convincing way.
Know and study your competitors and the strategies they are using for a successful campaigning. You cannot exist in a very competitive online market if you lack a clear vision.
Must Haves For A Perfect AdWords Landing Page
Through the following five effective tips, I tell you how a best landing page design for AdWords looks like and what are the must haves for your AdWords landing page if you seriously want your business to grow and bring you more money.
Send your users to the landing page
Choose a landing page that directly relates to your AdWords ad. If your customers click your ad on cricket bats, instead of taking them to a page listing all cricket equipment take them to the page that is specifically created for cricket bats. This will help the customers to search for what they need easily and help you to convert them as businesses.
Make them take action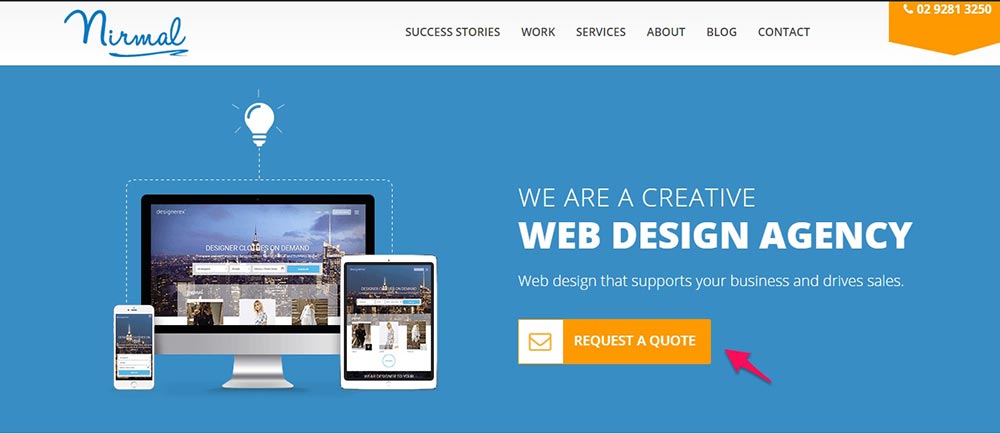 A clear call to action is a must if you want to transform a click into conversion. Lack of this will make users visit and leave promptly. So, be sure to send the users who click on your AdWords to a page that have a next step that you want them to take. Make the CTA (call to action) clear and compelling and be specific about the action you'd like the page visitor to complete.
Make the landing page mobile friendly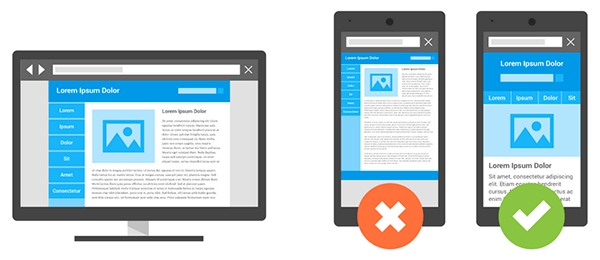 Since the desktops have been replaced by mobiles, 80% of internet users own a smartphone and 48% of consumers do mobile research with a search engine, make sure that your landing page is mobile friendly. Otherwise, you could be losing potential customers.
Impress them with your landing page
Provide your customers with a great landing page experience. Give relevant and specific information on your products, make sure that your page load with great speed, use testimonials, put compelling headlines, include your contact information, make your page visually appealing with attractive photos and videos, and above all make the page simple, transparent and easy to navigate.
Match your keywords
Matching your keywords on your landing page with the keywords in your AdWords campaign is an important thing to consider when you design your page. Google like this very much. In this way, a user who clicks your ad can see exactly what he'd expect to see on your landing page. Google also notices this tight match and will pay you for it with higher quality scores.
To sum up, keep in mind that building an impressive landing page need careful thought, proper planning, and some valuable effort. No worry, you will be paid off.